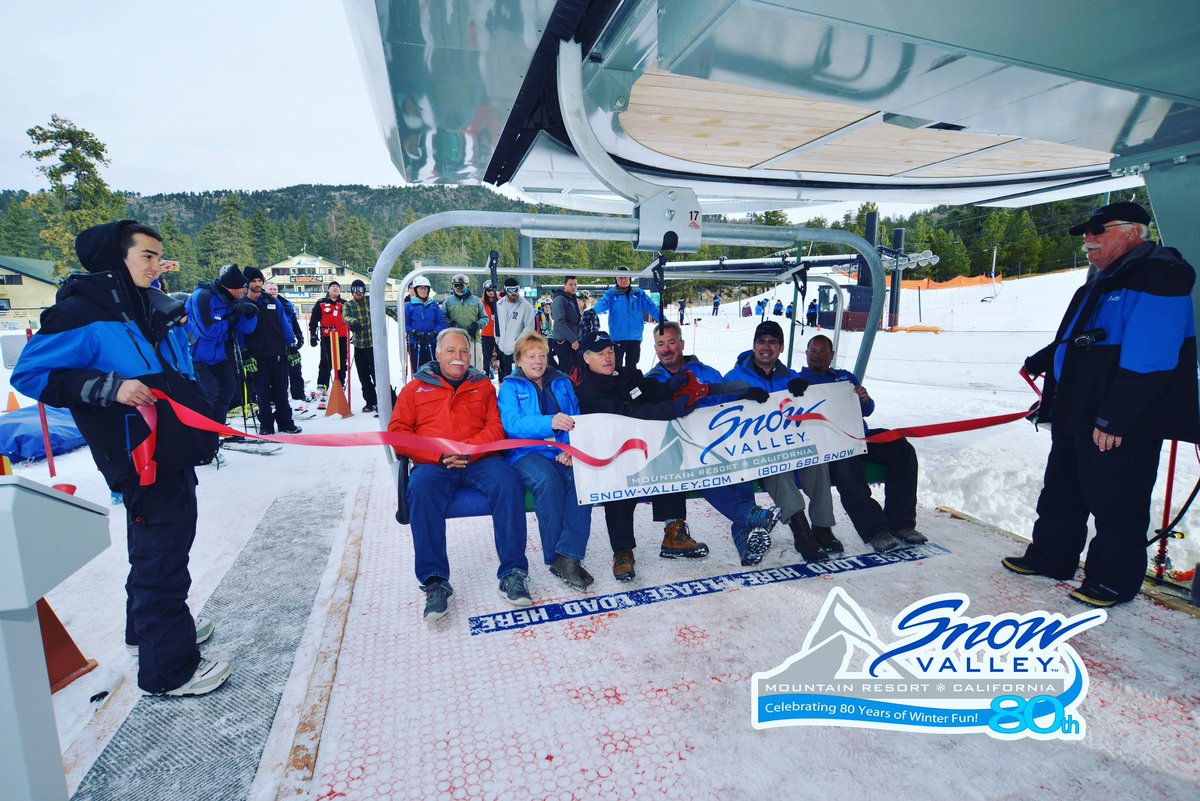 UPDATE 1 – Saturday Dec. 23 7:45 a.m.
The $6 million Snow Valley Express will begin running today, Saturday, December 23, 2017,  with a ribbon cutting at 8:25 a.m. and the First Chair at 8:30 a.m.
The Snow Valley Express is a detachable,  6-pack, high speed chairlift, revolutionizing Southern California skiing & snowboarding. The Express will transport 2,600 skiers and snowboarders per hour. The ride takes 4.6 minutes and covers 4,636 feet- well over a 1/4 of a mile. The lift travels over 1,000 feet per minute, while chairs detach and slow down considerably for passenger loading and unloading.
"A new era in Southern California skiing and snowboarding begins with Snow Valley opening this high-speed, six-pack chairlift." said Snow Valley Vice President and General Manager Kevin Somes. "Our guests are excited. We've already seen a jump in season pass sales."
Original Story
By Susan A. Neufeld
Running Springs, CA – Snow Valley Mountain Resort is making snow around the clock. If conditions stay as forecast, they hope to open the upper mountain and the Snow Valley Express as early as Saturday, December 23, 2017.
So,  when you get those new skis ad snowboards for Christmas, the conditions will be perfect to try them out.
For more information regarding Snow Valley Mountain Resort visit their website and web cams at :http://www.snow-valley.com.