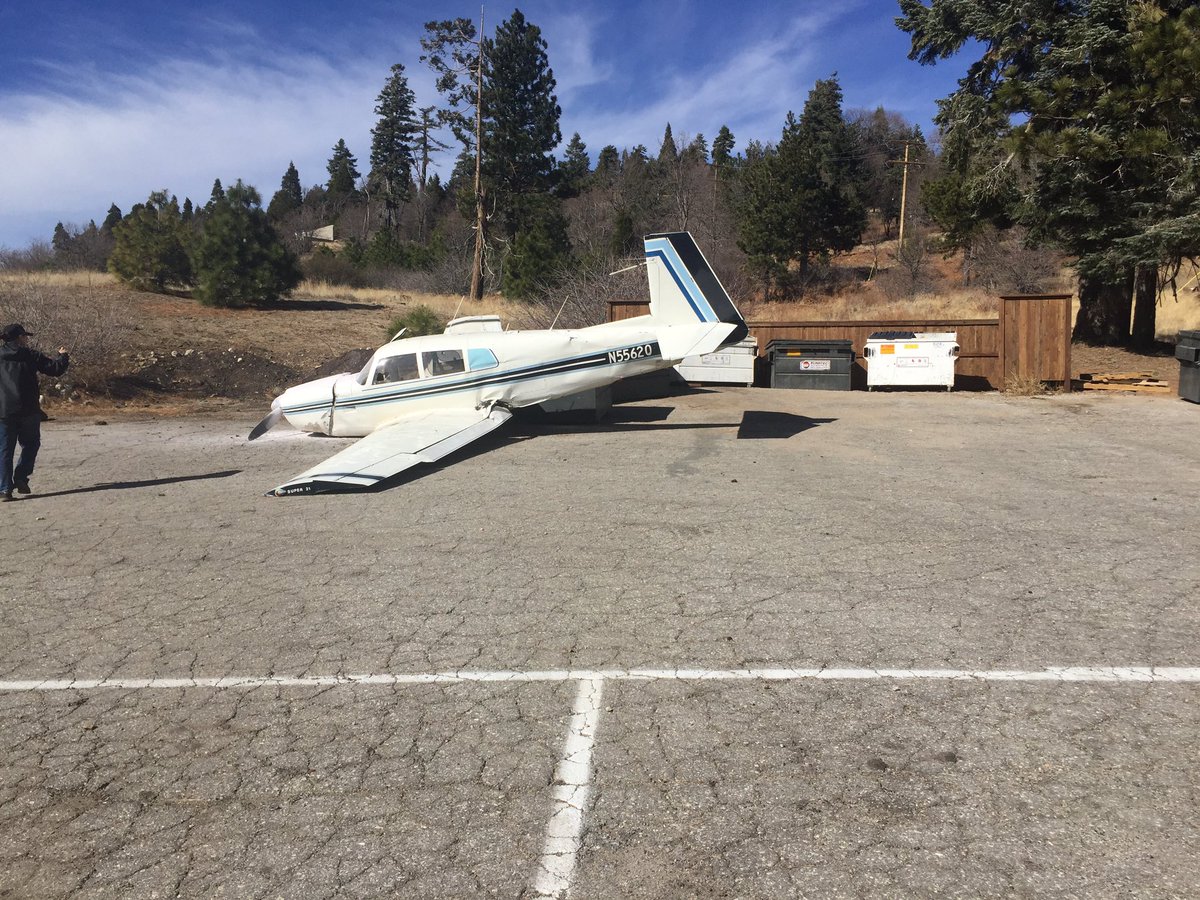 By Susan A. Neufeld
UPDATE 2 
Injuries sustained in the crash were all minor.
UPDATE 1
The plane that went down is reported to be a 1965 Mooney M20E, four seater, registered to a consulting firm out of Redlands, CA, with 4 people on board. There are 4 patients.
The incident name is 18 I.C.
FAA will be coordinating with 18 I.C. as to ETA to the scene.
Original story
Skyforest, CA – A small 4 passenger plane has crashed in the parking lot at SkyPark Santa's Village.
According to So Cal Mtns and scanner there are 4 patients and the FAA has been requested.
Responding units are from San Bernardino County Fire.
More updates as they become available.