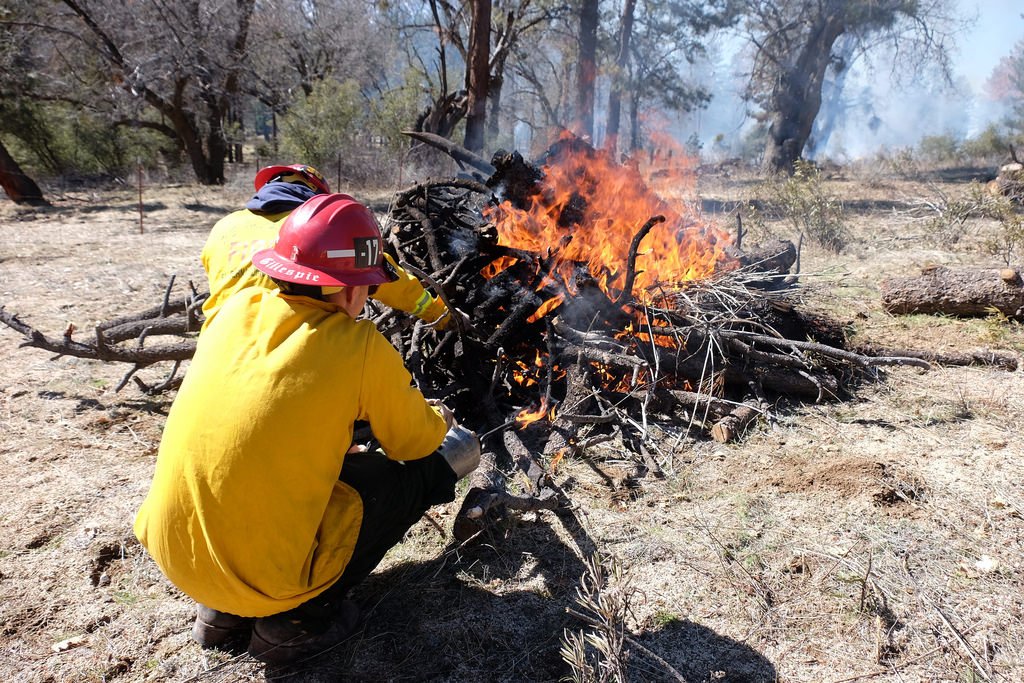 By Susan A. Neufeld
San Bernardino, CA – After last week's  storm, which brought considerable moisture and new grass growth, officials with San Bernardino National Forest want to remind the public of planned ecological restoration efforts using prescribed burning throughout the forest this winter.
The prescribed burns, including both broadcast and pile burning, are planned for areas in the San Jacinto and San Bernardino mountains. The first burn could occur as early as Friday, January 19, in the San Jacinto Mountains.
"In order to safely defend structures and put firefighters between homes and a wildfire, we need to create defensible space." said Jamie Gamboa, the forest fire management officer. "Just like homeowners clearing brush around their homes, we want to clear heavy fuels around communities."
The timing of prescribed burns depend on a number of factors, including air quality, winds and moisture levels. Those conditions will determine where the first burn in the San Jacinto Mountains will occur. The projects take years of planning. When that and preparations are completed , firefighters must wait for a window of time when conditions are safe for burning.
Prescribed burns for this winter season are planned for areas near Big Bear and Angelus Oaks in the San Bernardino Mountains. Locations and more information can be found at https://www.fs.usda.gov/detail/sbnf/news-events/?cid=FSEPRD565065.
Prescribed burning helps restore ecological functions to the forest, fire has a natural role in coniferous regions of San Bernardino National Forest. Caused naturally by lightning, fire has long maintained the health of forests, clearing brush on the forest floor and releasing seeds from pine cones, among other natural processes.
Aggressive firefighting and development within the forest over the past century has allowed fuels to unnaturally build up. That means an overabundance of flammable brush, which can enable wildfire in quickly spreading into the canopy and toward communities and infrastructure. Thinning forested areas helps protect communities and infrastructure.