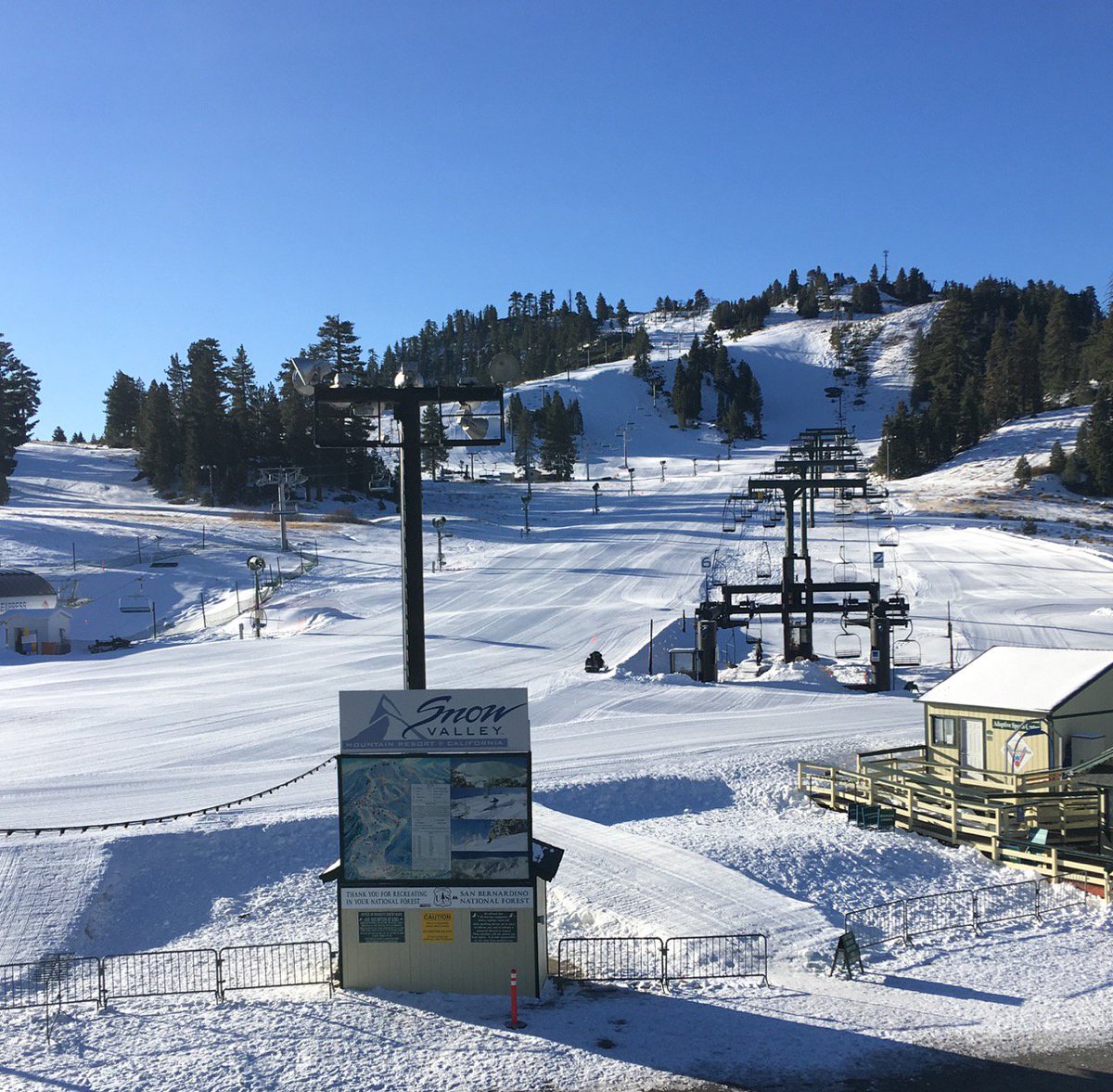 By Susan A. Neufeld
Running Springs, CA – Snow Valley Mountain Resort received 4 inches of new snow overnight.
There will be night skiing tonight from 3  p.m. to 8 p.m. The Rim Youth Program will meet too!
So what are you waiting for? Come up  and enjoy the new snow.
BRING A FRIEND CHALLENGE
Sunday February 28 is the last  day for the Bring a Friend Challenge. So come up and take the "CHALLENGE".
Get a free Monday through Friday lift ticket, or Snow Valley season pass holders can choose a $25 Snow Valley Gift Card. Simply bringing a friend, age 13 and older, to take a beginner ski or snowboard lesson at Snow Valley Mountain Resort, as part of Snow Valley's 2018 "Bring a Friend Challenge." All "Bringers" can earn these awards multiple times – once for each person they bring for a lesson. Valid Monday through Friday, non – holidays, January 5-February 28, the final day of the "Challenge." The value of the free weekday ticket: $63/Adult (ages 22-64; $54/ Young Adult (ages 13-21 w/valid I.D.); $27/Child (ages 7-12;  and $54/Senior (ages 65-69).